White Clover: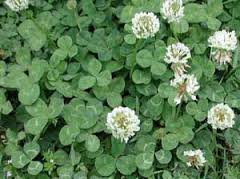 White clover is a creeping perennial broadleaf plant.  True leaves consist of three leaflets giving it the common identification as the "3 leaf clover".
White clover blooms from March through October. Tiny, white to pale pink flowers cluster into egg-shaped flower heads.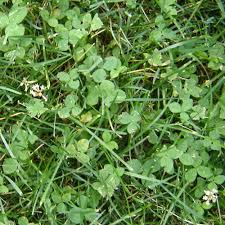 White clover can tolerate close mowing, and can grow on many different types of soil, but prefers clay.  White Clover seed was once added to grass seed mixes as it provides a green ground cover in areas that grass seed struggle to perform.  Due to its invasiveness, this practice has been discontinued.
A selective broadleaf herbicide applied in early spring and early summer is the best defense against a clover outbreak.  Post emergent herbicides are effective in turf areas throughout the growing season.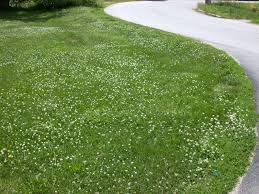 Please remember, no matter what species of weed we are dealing with, maintaining a healthy strong turf in Hudson and River Falls through proper turf mowing, fertilization and herbicide applications and appropriate watering is the best and most effective means in controlling all weeds.  Grass Master Lawn Care & Grounds Control is the leader in helping you become the MASTER on YOUR grounds!!